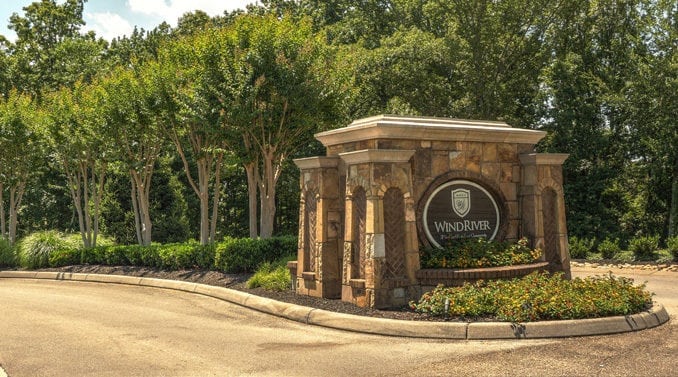 WindRiver is a unique lakefront community of distinctive homes and facilities. The property is 687 acres of prime East Tennessee real estate with five miles of pristine Tellico Lake shoreline.
I would describe it as the 'Gold Standard of Tellico Lake Properties".
Enter the stately stone entrance, drive along the tree lined boulevard, pass the clubhouse and manned gatehouse to the golf course and marina, it is strictly quality by anyone's definition. Security is obvious with a single entry into the community.
Then there are the outstanding word-of-mouth recommendations for the Citico Restaurant & Club.
Doesn't stop there, you have the WindRiver Golf Club, the Harbor & Yacht Club, Lakeside Inn, WindRiver Club and the miles of trails linking to the East Lakeshore Trail. Simply stated, hard to beat !
Exceptional properties – you can visit some of the homes and lots available in WindRiver by CLICKING ANYWHERE in this paragraph – take your time and enjoy the lifestyles of these unique neighborhood.. We hope you enjoy the panoramic views of the mountains, Tellico Lake and WindRiver!
Too much for us to describe, so we want you to visit the WindRiver Living Website..
They have a right to be proud of this outstanding property and their online presence reflects that. A trusted developer with many years of continued success coming!